Fencing North London – 
Green

Fellas, Garden Fencing Crouch End N8.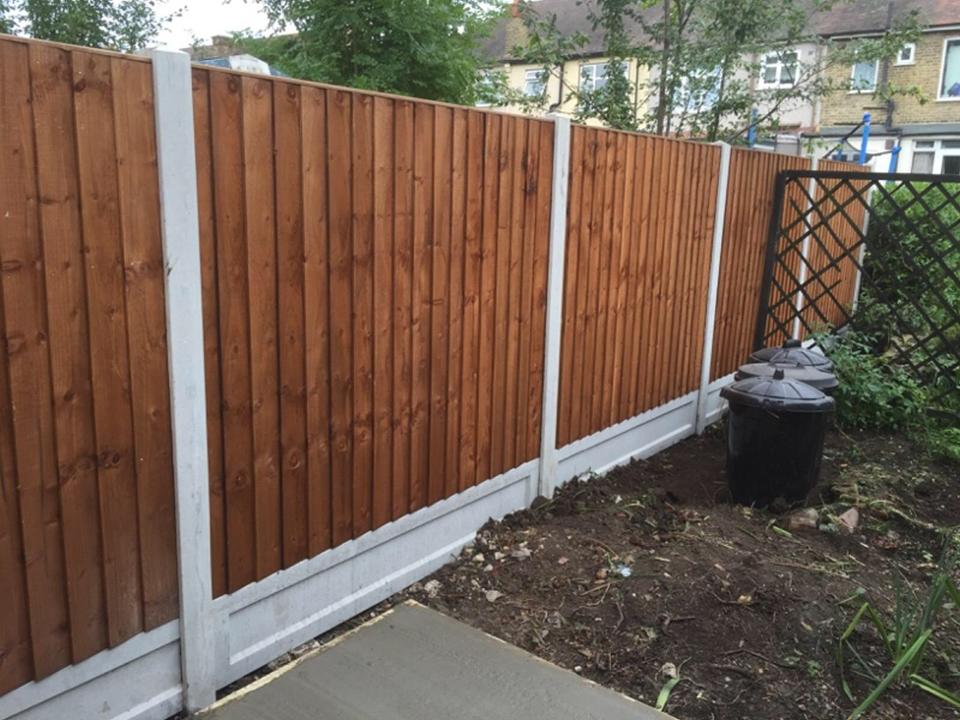 GreenFellas offers our clients supply and installation of quality garden fencing  in North London and beautiful wooden sheds for all size gardens from residential to commercial properties.
We operate in all North London for garden fencing services including Crouch End N8, Finchley, Highgate N6, Muswell Hill N10, Wood Green N22 and Hampstead NW3 and the surrounding areas. We also offer garden services and landscaping.
Dave Harris and his team are expert fence, shed and shed base installers and have been working in North London for over 15 years. We have experience and pragmatism to give you back the garden boundary or storage space you want.
We can repair fences or replace a existing one. We even repair or replace timber garden gates with heavy duty hinges, locks and keys.
You don't even have to worry about the old existing fence rubbish as we remove all waste with all installations of garden fences. If you have a existing damaged or fallen brick wall or a old concrete garage, we offer demolition and clearance works and can install a new fence as a new the boundary of your property, which would be cheaper and and still very strong!
Green

Fellas provides the following fencing. 
Quality workmanship and wooden fencing materials used.
Our timber and workmanship is high quality and we never use cheap budget materials in our work. This is because the cheap quality materials make a sub-standard fence which last only for five to seven years or so which then you would need to make repairs or even a new replacement. Our expert fence builders will only use high quality British standard timber material which would provide strength to the fence and it will last for a very long time.
We operate in Crouch End N8, Finchley N3, Highgate N6, Muswell Hill N10, Wood Green N22 and Hampstead NW3 and the surrounding areas.
Whatever the type of garden fence you need, we can install a professional looking fence that suits budget and needs. Call us today on:
Tel: 0800 9557672 – Crouch End N8
Mobile: 07707 143584
EMAIL: daveharrisweb@gmail.com
GreenFellas provides fencing services in Muswell Hill, Hampstead, Highgate, Wood Green and Finchley, North London areas.